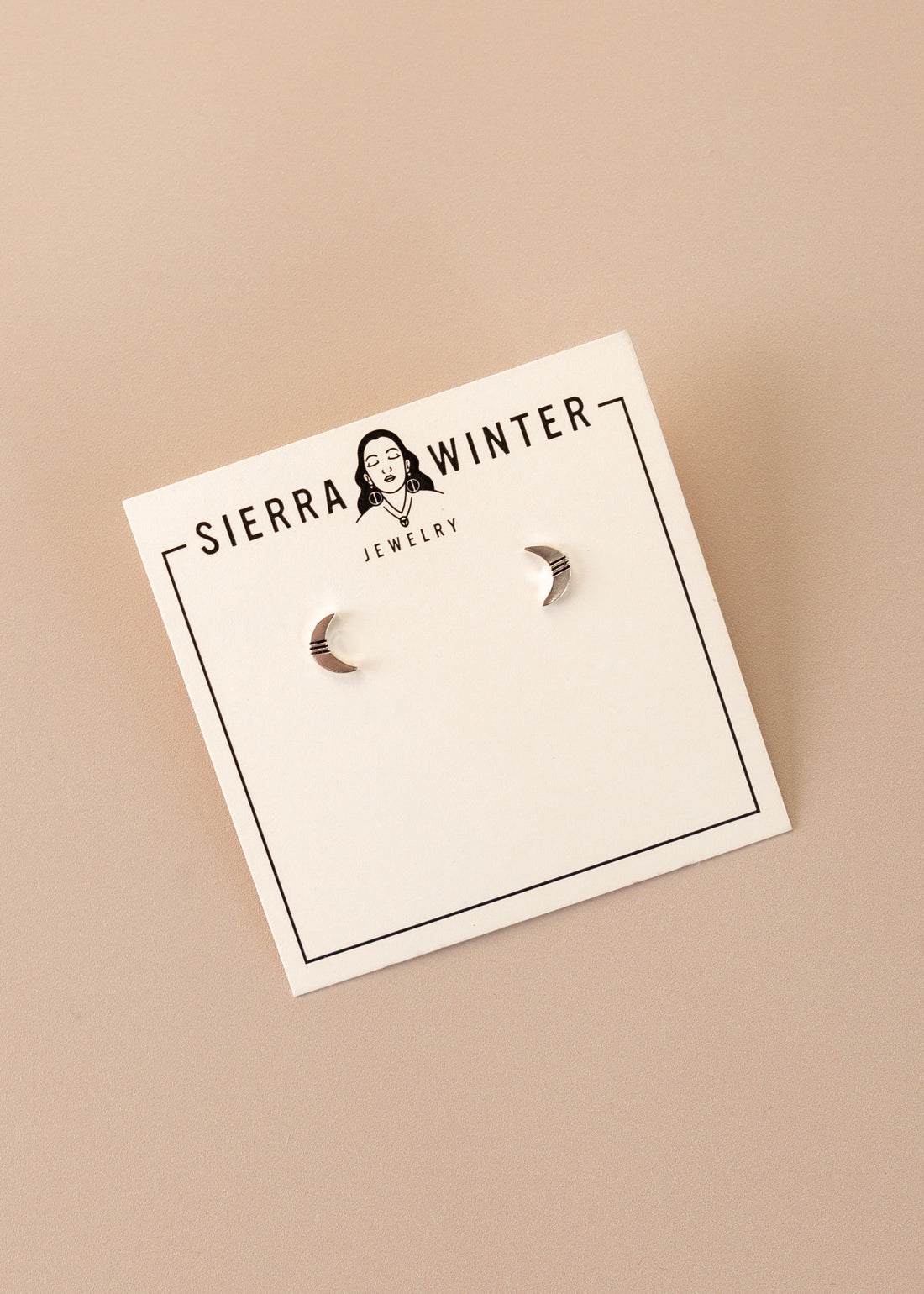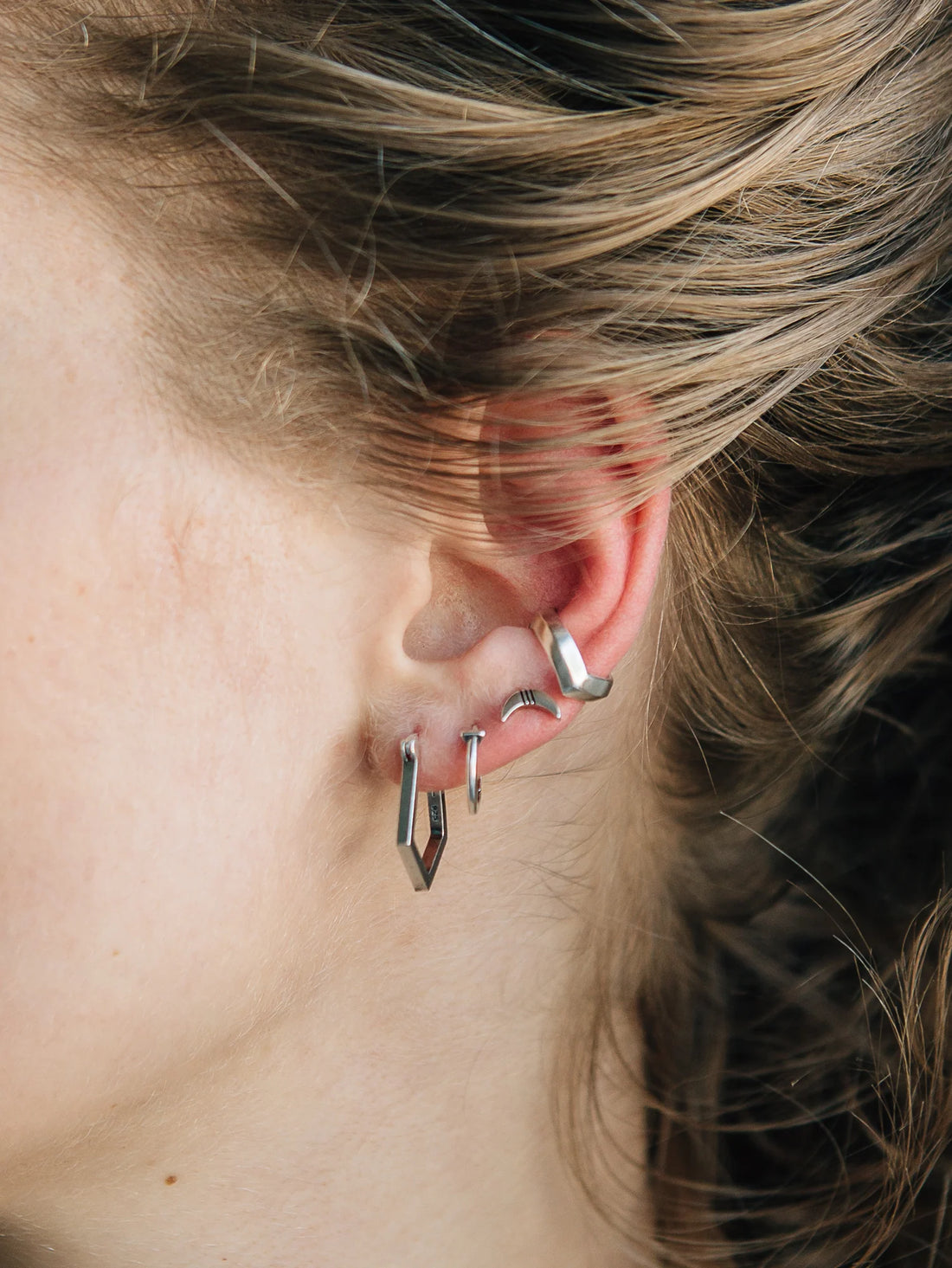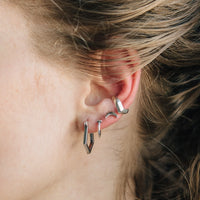 Big Sky Earrings in Silver
The crescent moon symbolizes renewal, transformation, and change, and your personal reminder to find the light in the dark. In many cultures, the crescent moon is linked to feminine energy and the divine feminine. It is seen as a symbol of intuition, emotions, and the nurturing aspect of the feminine. Light the path to self-discovery!
⅛" x ¼"
Sterling Silver
Sterling Silver posts and backs
Woman-Owned
Handmade
Your order can be picked up for FREE at our store. Orders placed during store hours are ready the same day. Select Local Pickup at checkout.
$9.99 Flat Rate Shipping. Orders ship within 48 hours via our carriers; UPS or USPS. Shipping can take between 2 - 7 days depending on where you are located. Please note that oversized items or heavy shipments will have a higher shipping fee. 
We accept returns on full priced items within 10 days of purchase. Online orders may be returned in-Store or by mail. There are a few exemptions to returns such as sale items, personal care goods and gift cards. If you have questions, please see the full policy here.