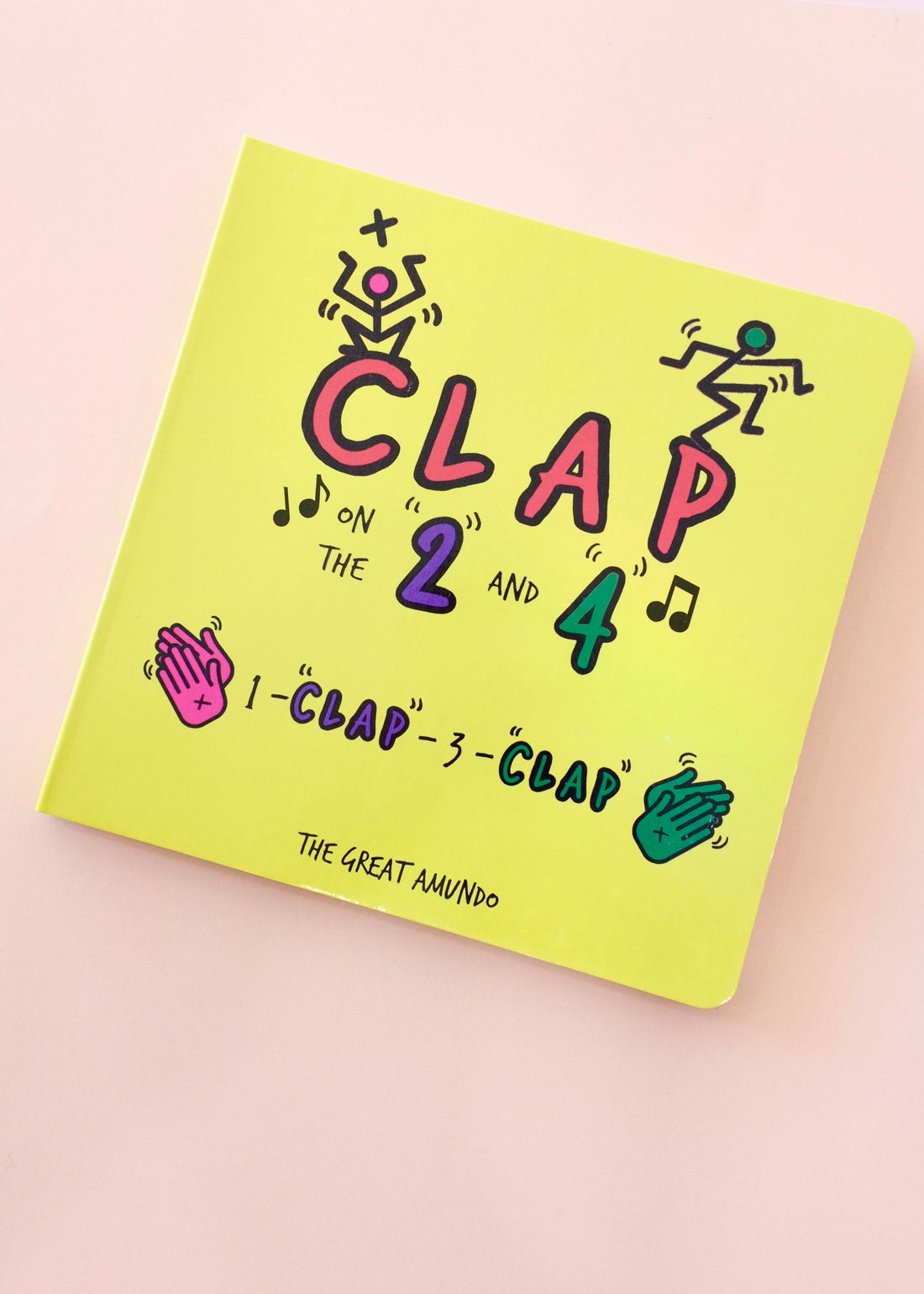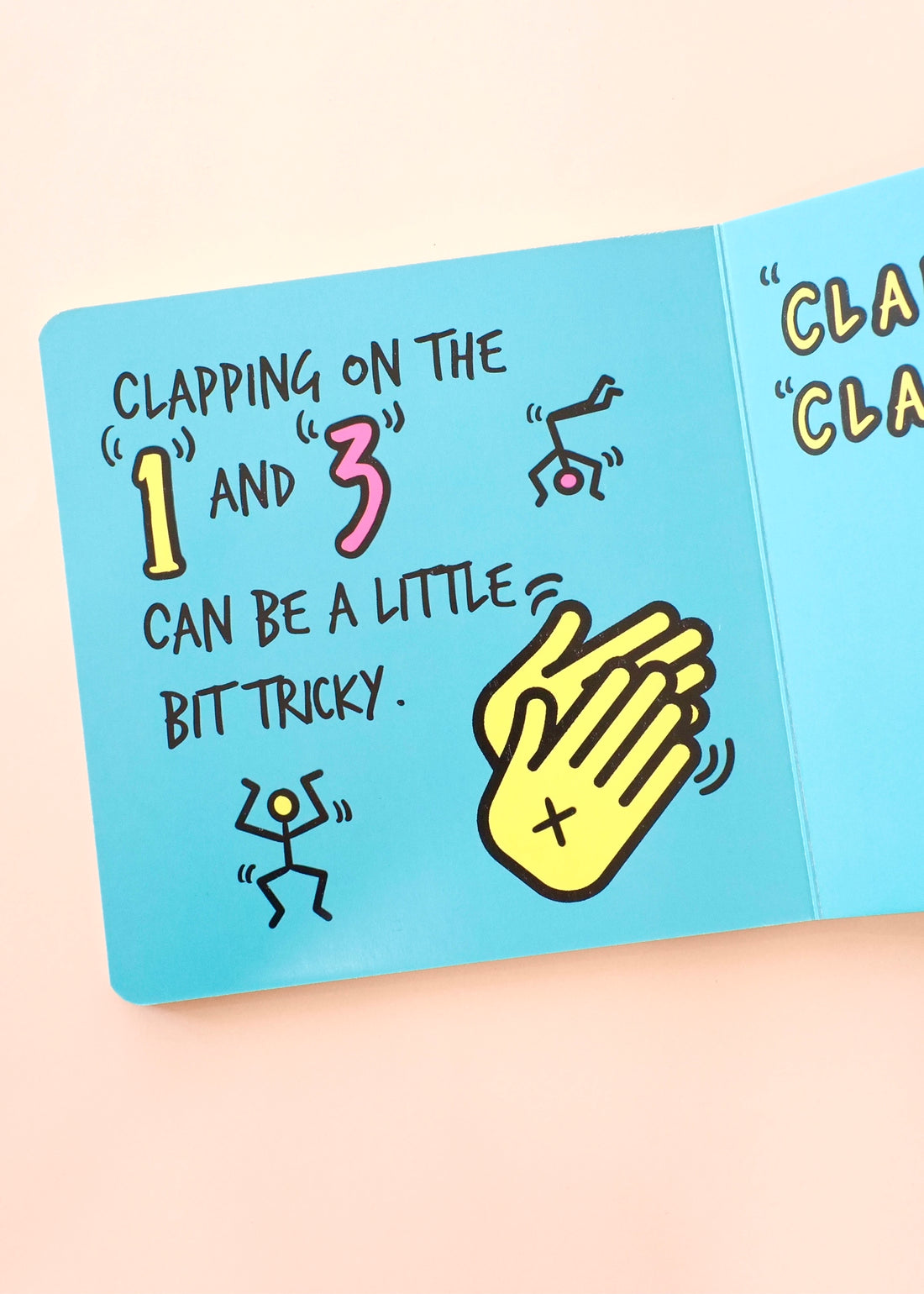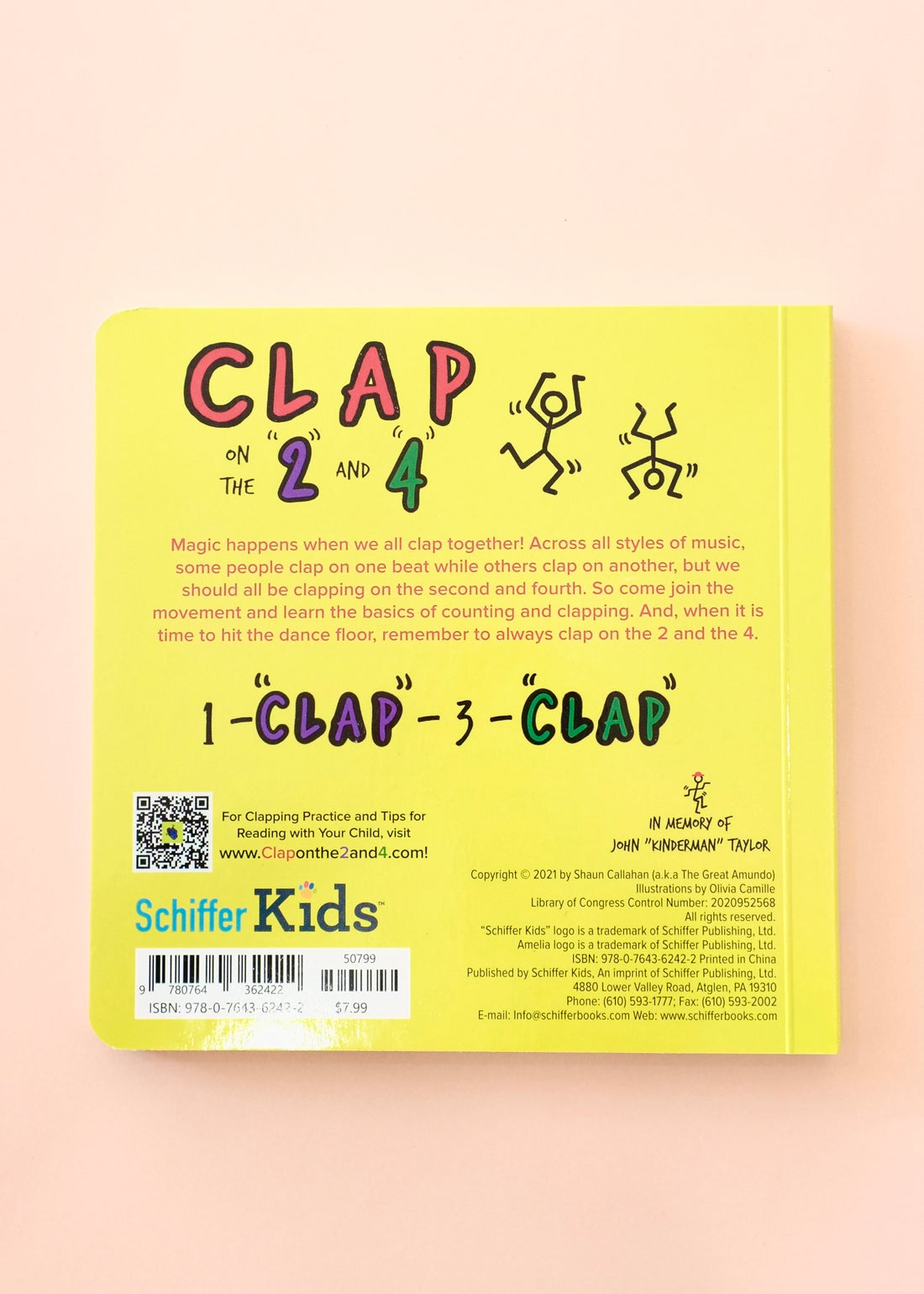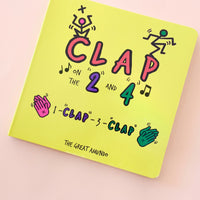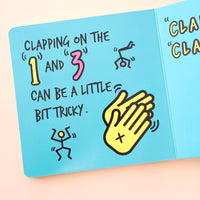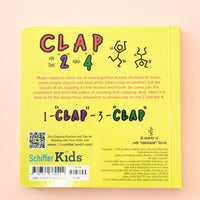 Get your groove on with Clap On The "2" and "4"  by The Great Amundo! For kids of all ages to learn to stay on beat and groove like a pro.
"Magic happens when we all clap together! Across all styles of music, some people clap on on beat while others clap on another, but we should all be clapping on the second and fourth. So come join the movement and learn the basics of counting and clapping. And when it's time to hit the dance floor, remember to always clap on the 2 and the 4." - The Great Amundo
6" x 6" Board Book
Copywright 2021 by Shaun Callahan (a.k.a The Great Amundo)
Illustrations by Olivia Camille
Published by Schiffer Publishing Ltd.
Your order can be picked up for FREE at our store. Orders placed during store hours are ready the same day. Select Local Pickup at checkout.
$9.99 Flat Rate Shipping. Orders ship within 48 hours via our carriers; UPS or USPS. Shipping can take between 2 - 7 days depending on where you are located. Please note that oversized items or heavy shipments will have a higher shipping fee. 
We accept returns on full priced items within 10 days of purchase. Online orders may be returned in-Store or by mail. There are a few exemptions to returns such as sale items, personal care goods and gift cards. If you have questions, please see the full policy here.