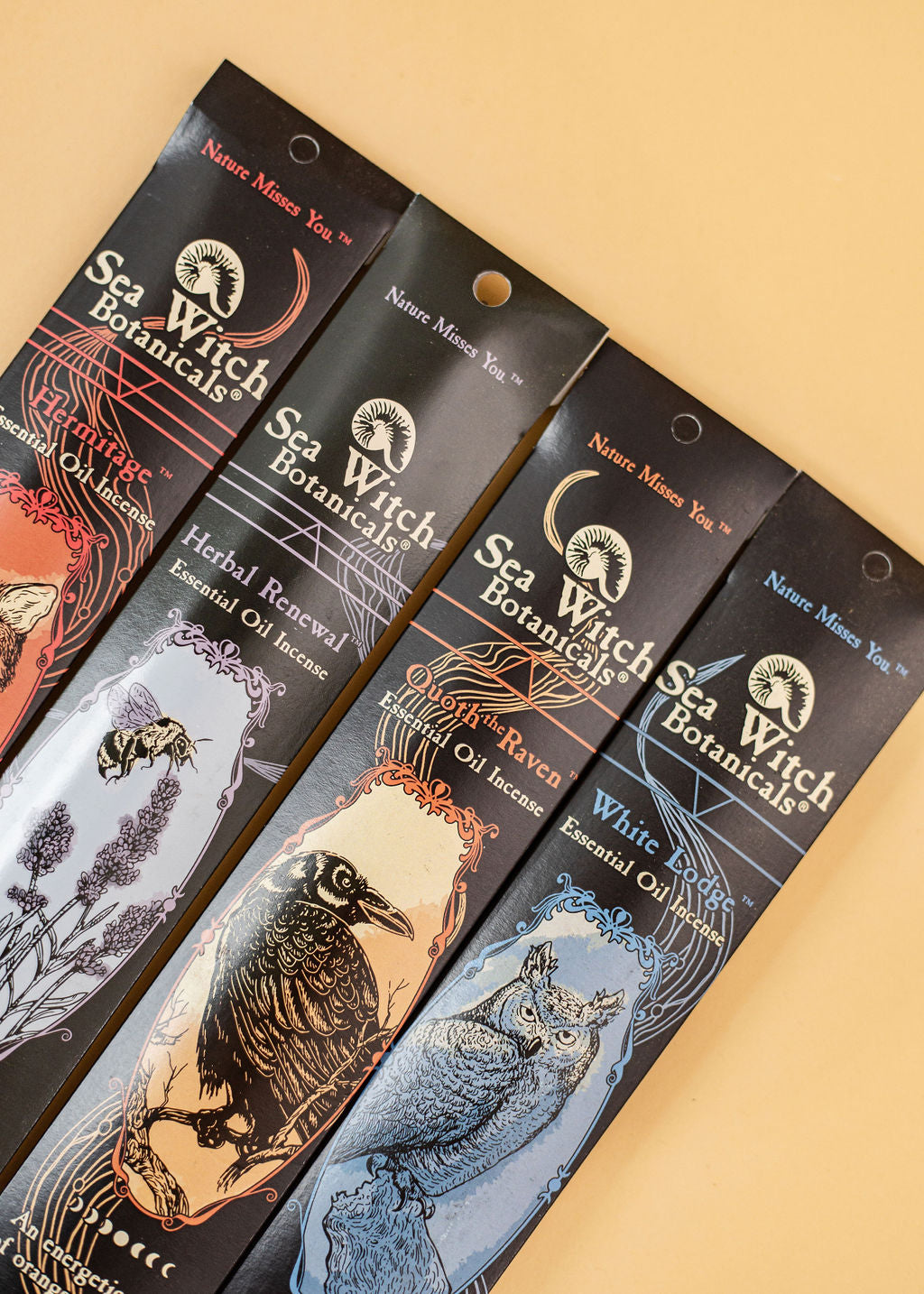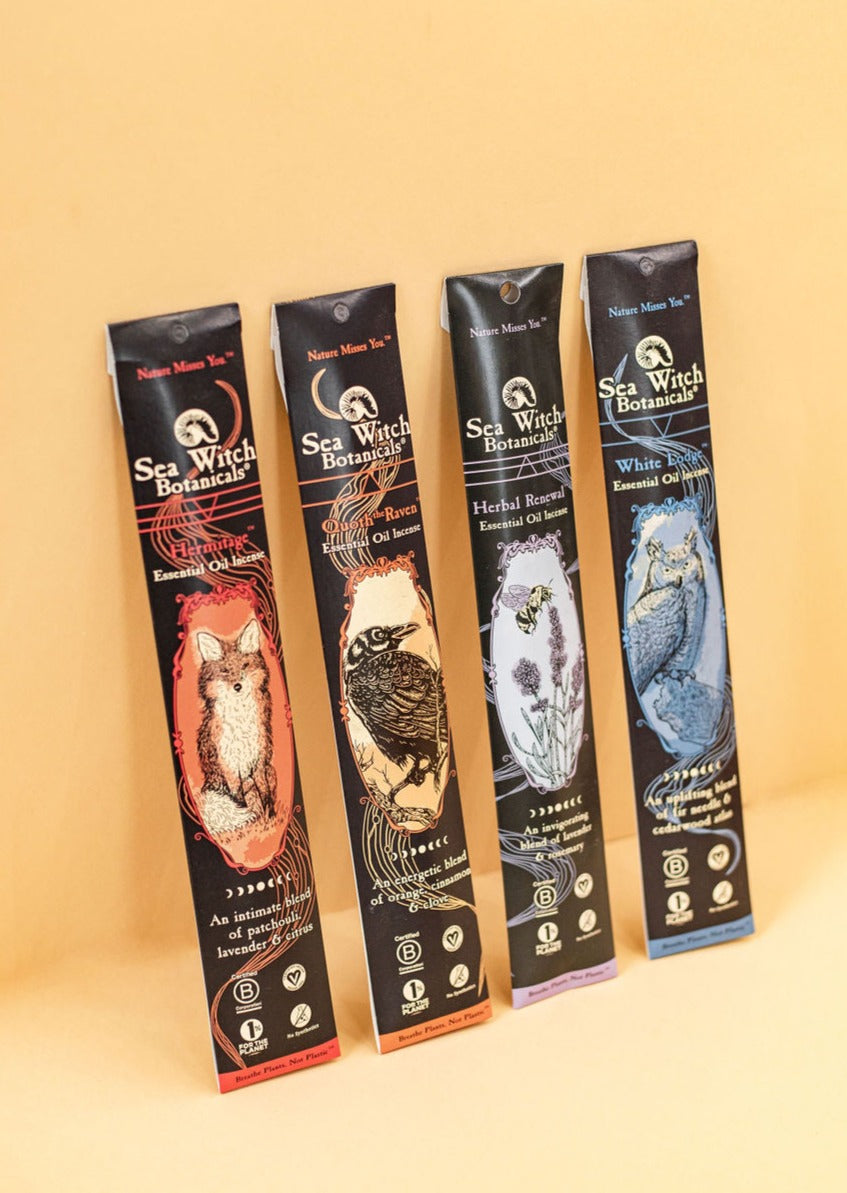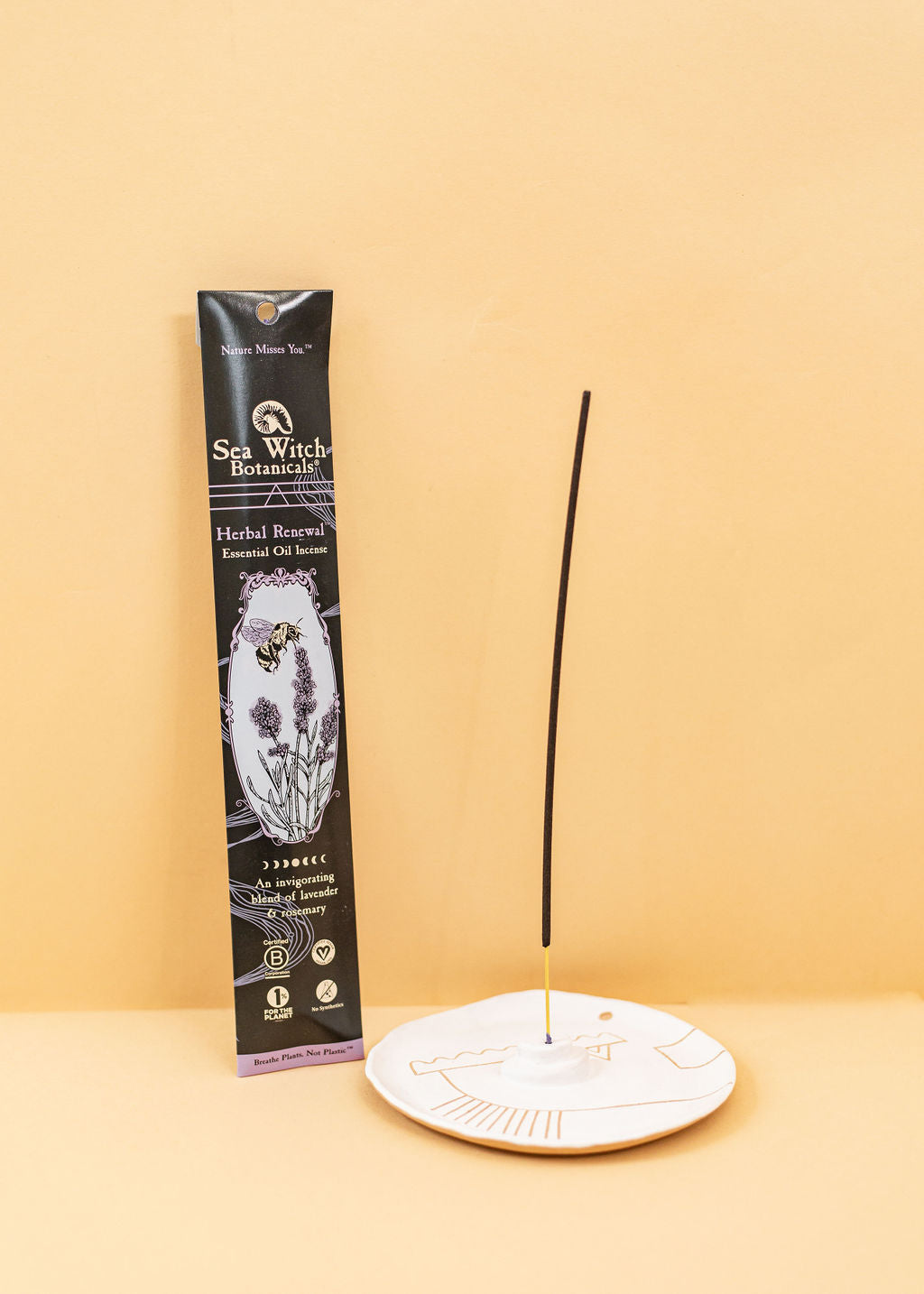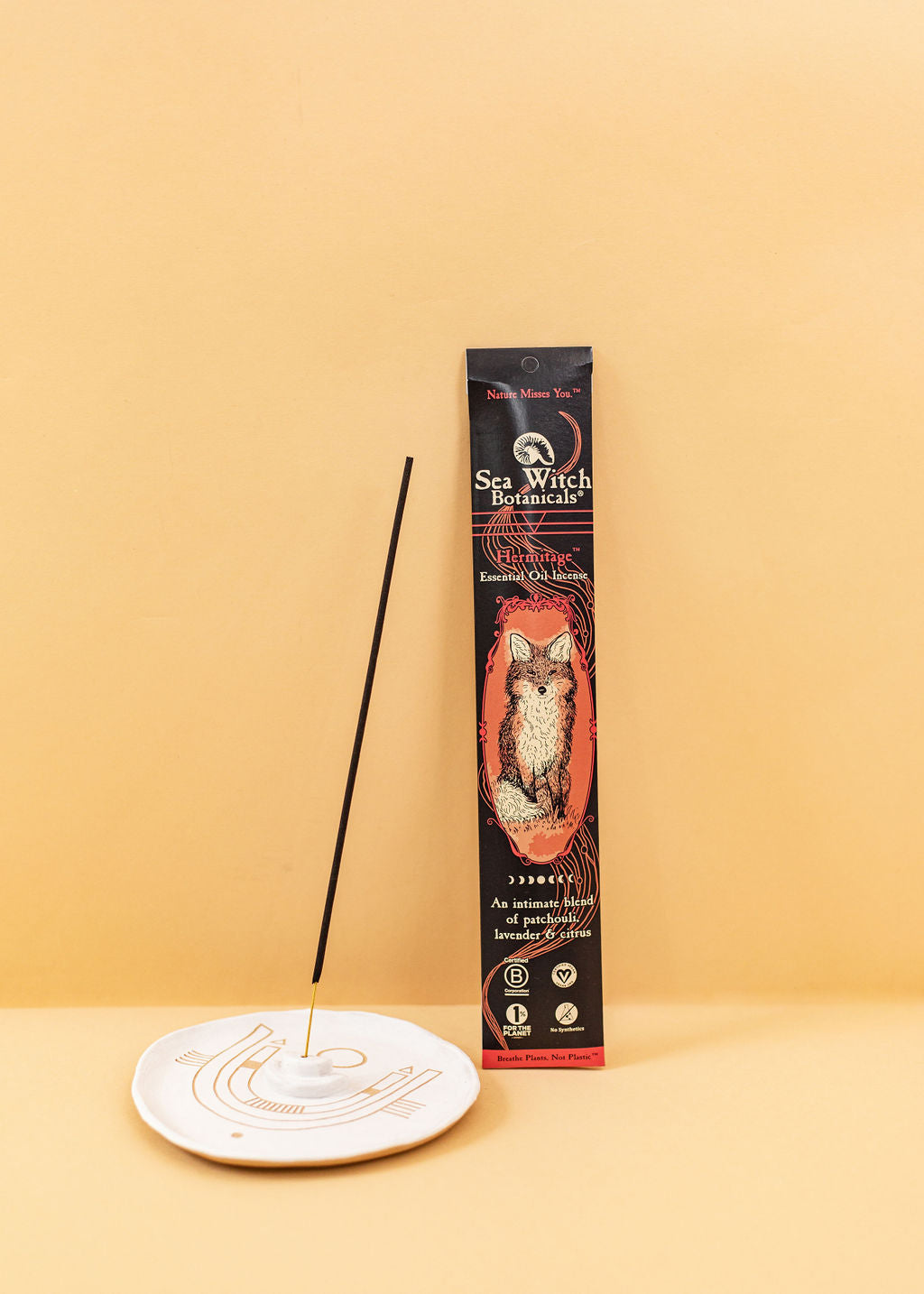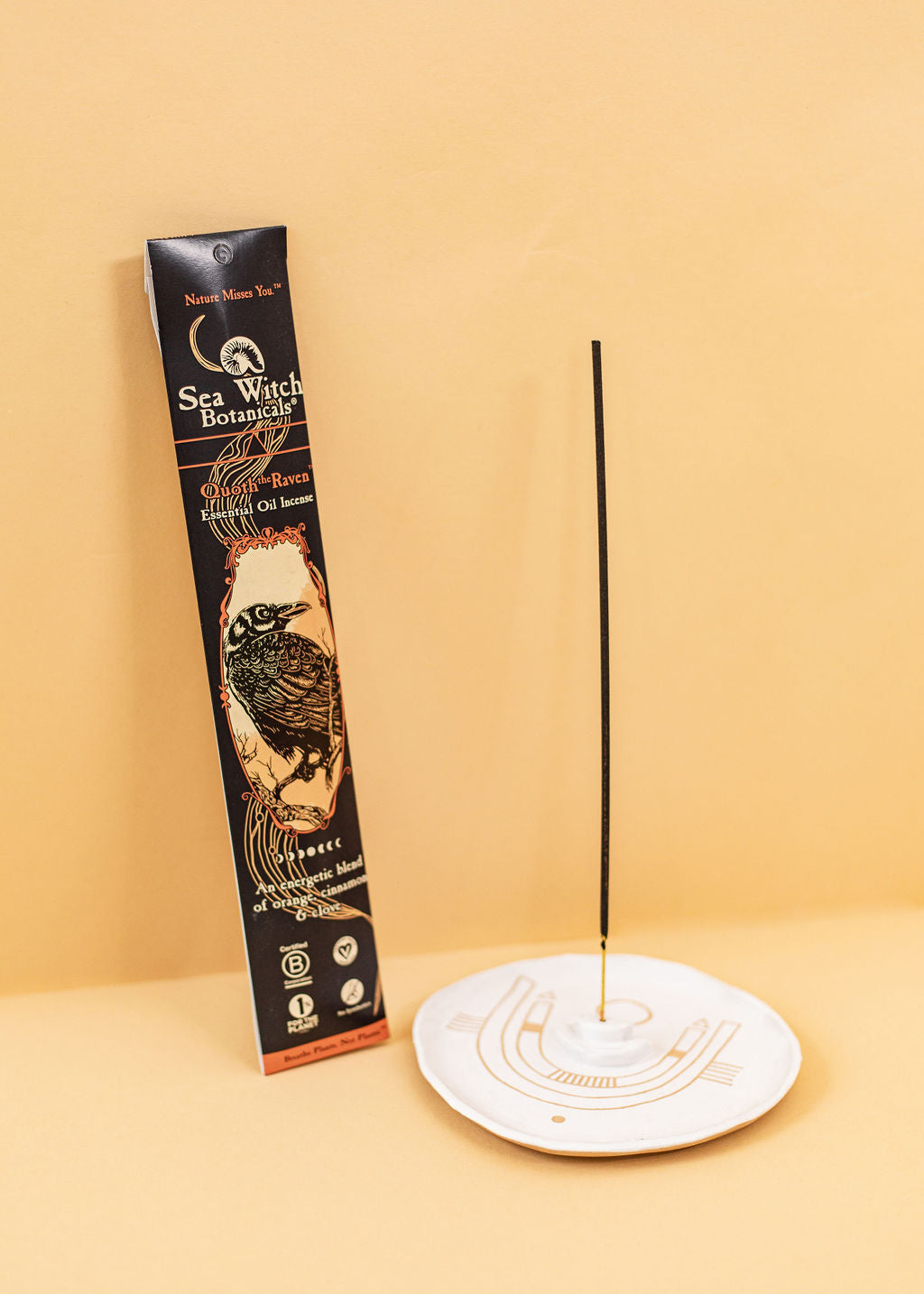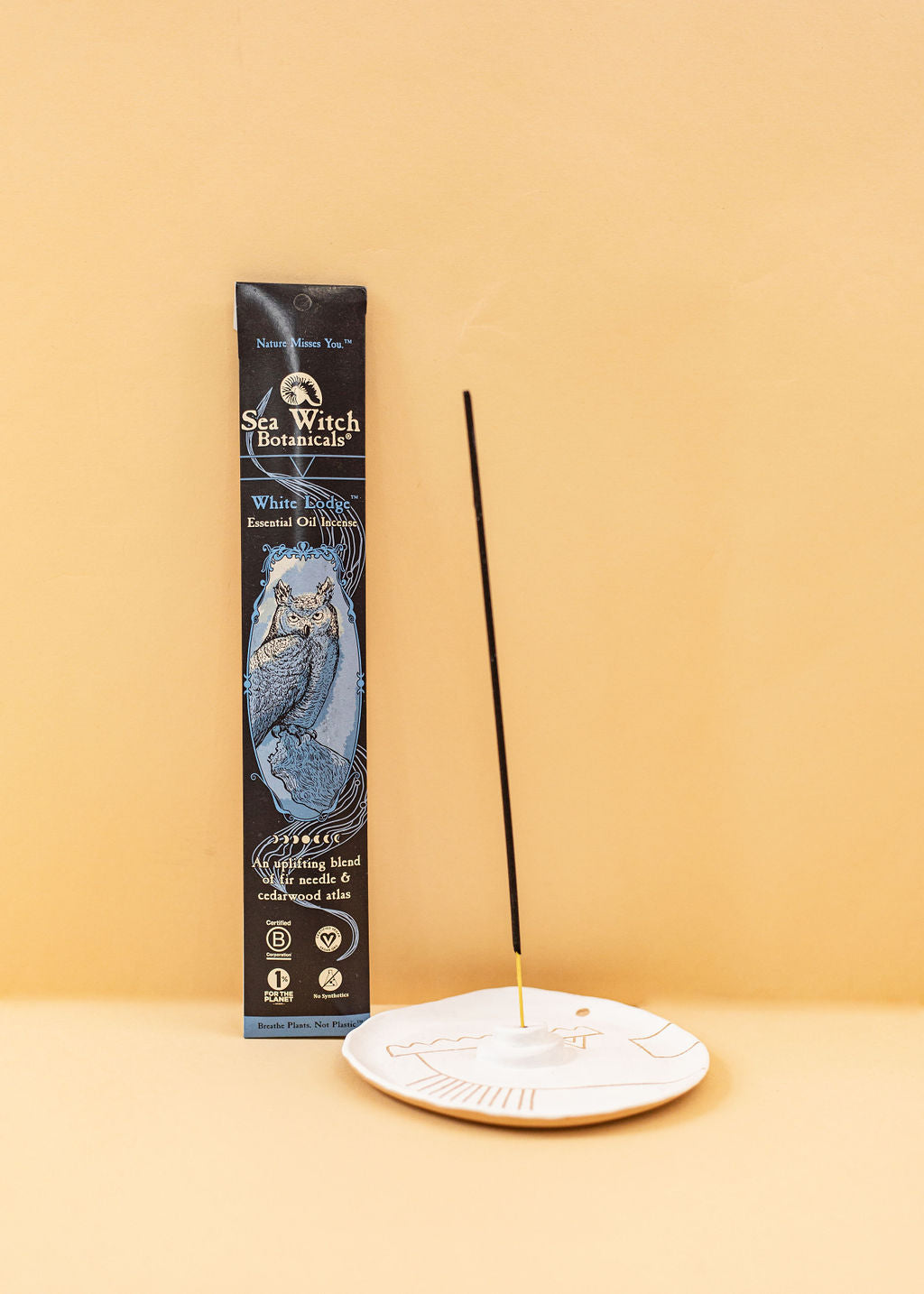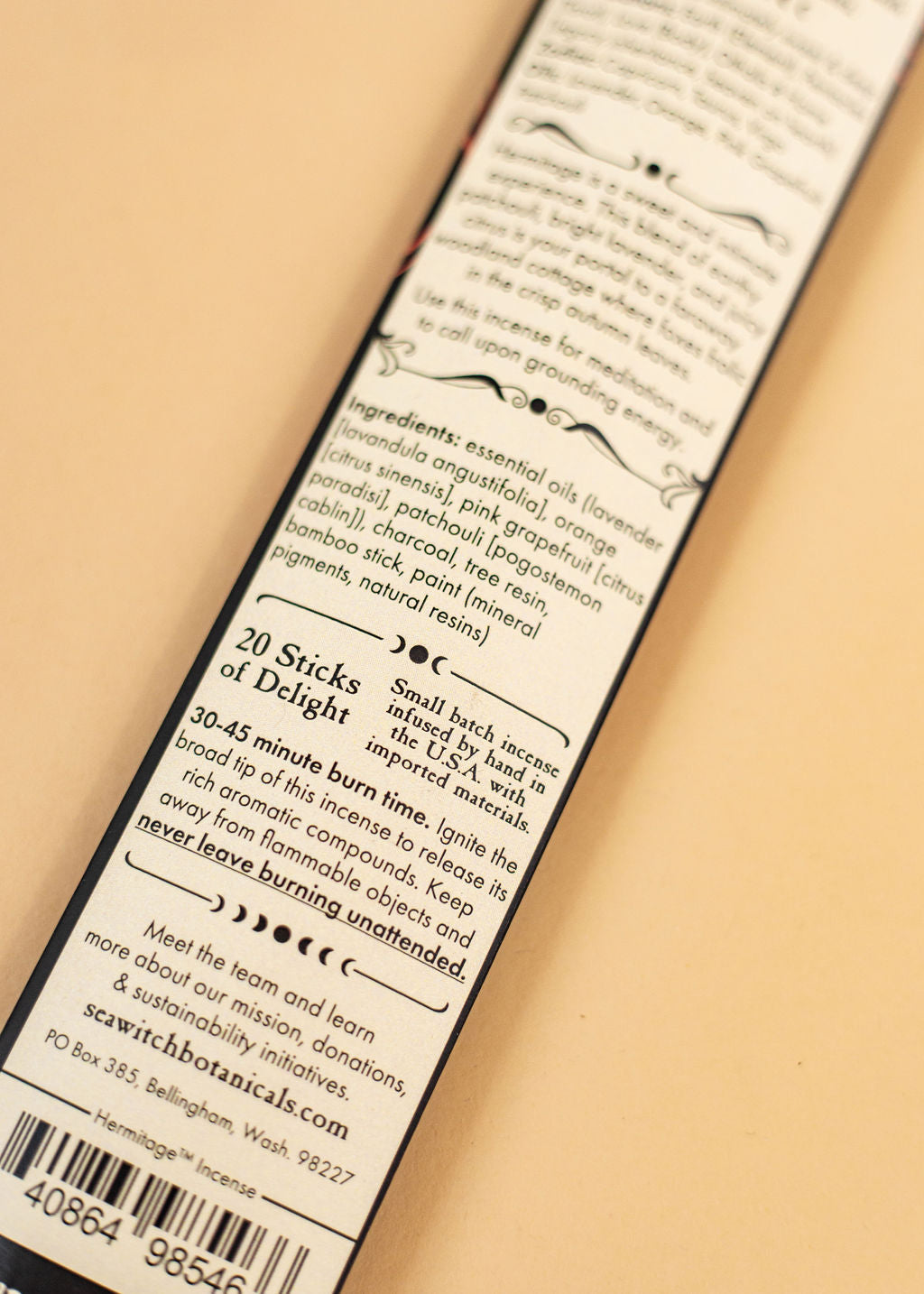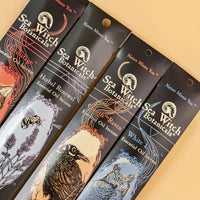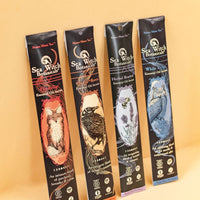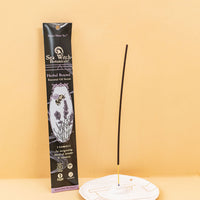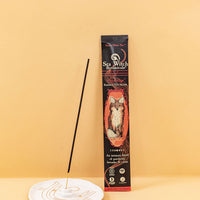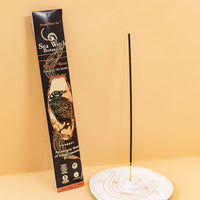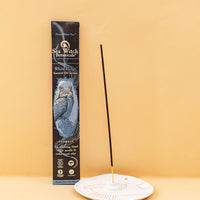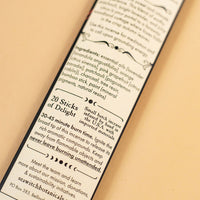 All Sea Witch Botanicals incense is crafted without any chemical preservatives or synthetic fragrances, Sea Witch Botanicals are made with bamboo-derived activated charcoal that pulls impurities out of the air. Adore the sensual mystique of incense without the headaches or strain on the environment.    
Ingredients:

Essential Oils, Charcoal, Natural Resins, Bamboo Stick

25 sticks in a recyclable box
Family-owned small business
Handmade in Wellington, WA
Herbal Renewal: A calming blend of essential oils and soothing lavender joins rejuvenating rosemary for an aroma that will transport you to a breezy field of sun-warmed flowers. Use this incense when you need to de-stress or reconnect to your consciousness. Let your mind wander.
Hermitage: Deep, earthy patchouli is coupled with juicy citrus for an aroma that will transport you to a grove of old-growth trees, complete with the crispness of autumn leaves. Use this incense when you need to connect with grounding energy.  
Quoth The Raven: The blend of clove, cinnamon, and orange essential oils produce a rich, juicy, and warm aroma. Use this incense when you need to connect to your personal power and confidence. Release self-doubt while you feel the flame of passion and inspiration radiate from within.
White Lodge: Meander through a rain-kissed forest with the cleansing blend of cedarwood and Siberian fir needle. Use this incense when you need to need to connect to your intuition. Embrace your emotions to release guilt or shame while you meditate in this relaxing aroma.
Your order can be picked up for FREE at our store. Orders placed during store hours are ready the same day. Select Local Pickup at checkout.
$9.99 Flat Rate Shipping. Orders ship within 48 hours via our carriers; UPS or USPS. Shipping can take between 2 - 7 days depending on where you are located. Please note that oversized items or heavy shipments will have a higher shipping fee. 
We accept returns on full priced items within 10 days of purchase. Online orders may be returned in-Store or by mail. There are a few exemptions to returns such as sale items, personal care goods and gift cards. If you have questions, please see the full policy here.