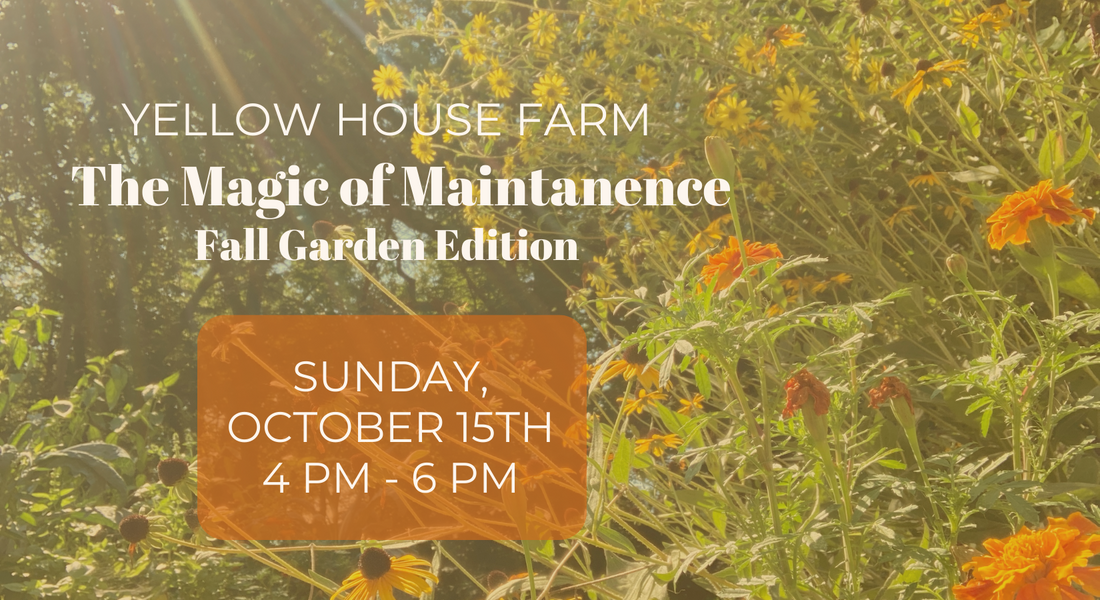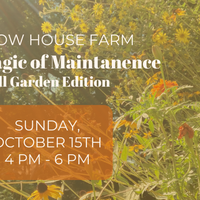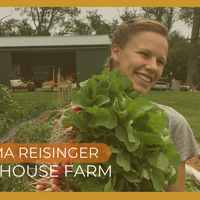 The Magic of Maintenance - Fall Garden Edition
Preparing next year's garden today - what you can do now to make sure you're not spooked by your space in the spring.
Sunday, October 15th : 4p - 6p

Fall is the time of year when many feel like the gardening year is nearly "over." Let's turn that idea on its head: fall is the perfect time to reflect on the previous seasons, edit your current space, and recharge your sense of joy and inspiration–and there is still a lot you can do outdoors! 
Fall in Baltimore is an excellent time to plant. Falling leaves also give us an opportunity to think about re-tuning our maintenance practices to be more ecologically minded–our region would like to be a forest. There is a lot of gardening that can happen during the cool fall months that is both enjoyable in its own right and a great way to feel ready for spring. 
What to Expect
We'll discuss what generally *can* be done this time of year in the garden–what's possible and what's ideal–and then we will dive into the specific challenges and opportunities presented by YOUR gardens! Come with questions! 
Learn techniques for fall maintenance practices that benefit local ecology

Reflect on your own space & goals

Put together a plan for what to tackle now, over the winter, and in the spring
Please let us know ASAP if you won't attend, so we can fill your spot. Cancellations within 7 days of the workshop or no shows will not be eligible for a refund.