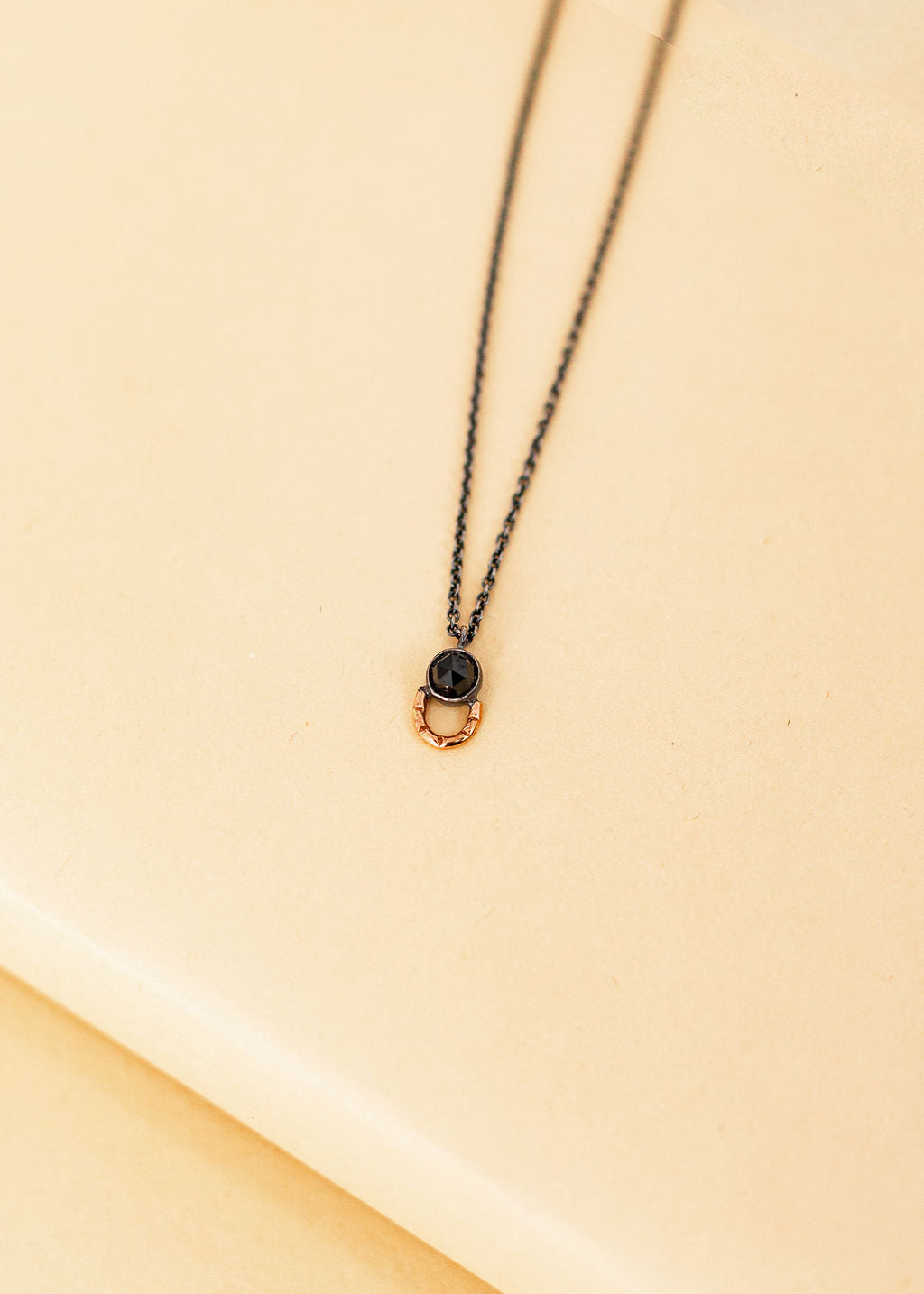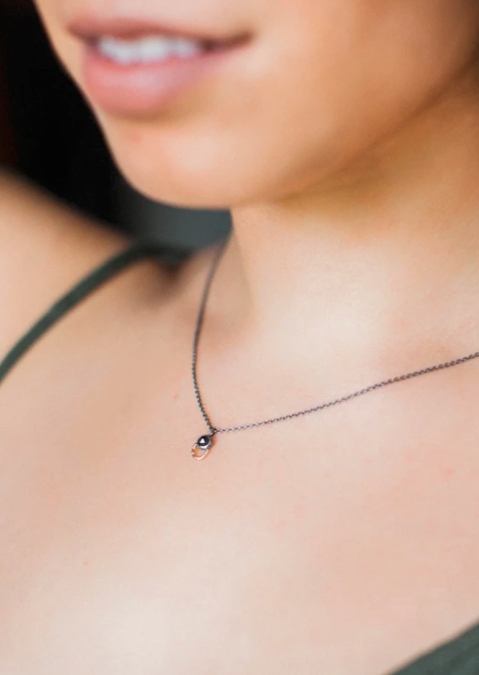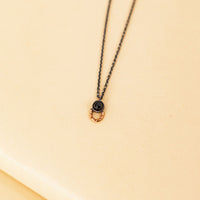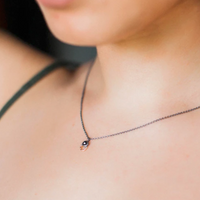 This delicate pendant packs a punch with a dramatic gemstone and intricate setting. Wear every day on its own, or layer with other ornate jewelry for added drama. In Thai, Wasana means 'lucky' or 'bringing good fortune' —a fitting name for a staple accessory.
18" Sterling Silver chain
Pendant measures approximately ¼" x ¼"
Gold-fill wire, Sterling Silver + Black Spinel gemstone
Handmade in Austin, Texas
Your order can be picked up for FREE at our store. Orders placed during store hours are ready the same day. Select Local Pickup at checkout.
$9.99 Flat Rate Shipping. Orders ship within 48 hours via our carriers; UPS or USPS. Shipping can take between 2 - 7 days depending on where you are located. Please note that oversized items or heavy shipments will have a higher shipping fee. 
We accept returns on full priced items within 10 days of purchase. Online orders may be returned in-Store or by mail. There are a few exemptions to returns such as sale items, personal care goods and gift cards. If you have questions, please see the full policy here.