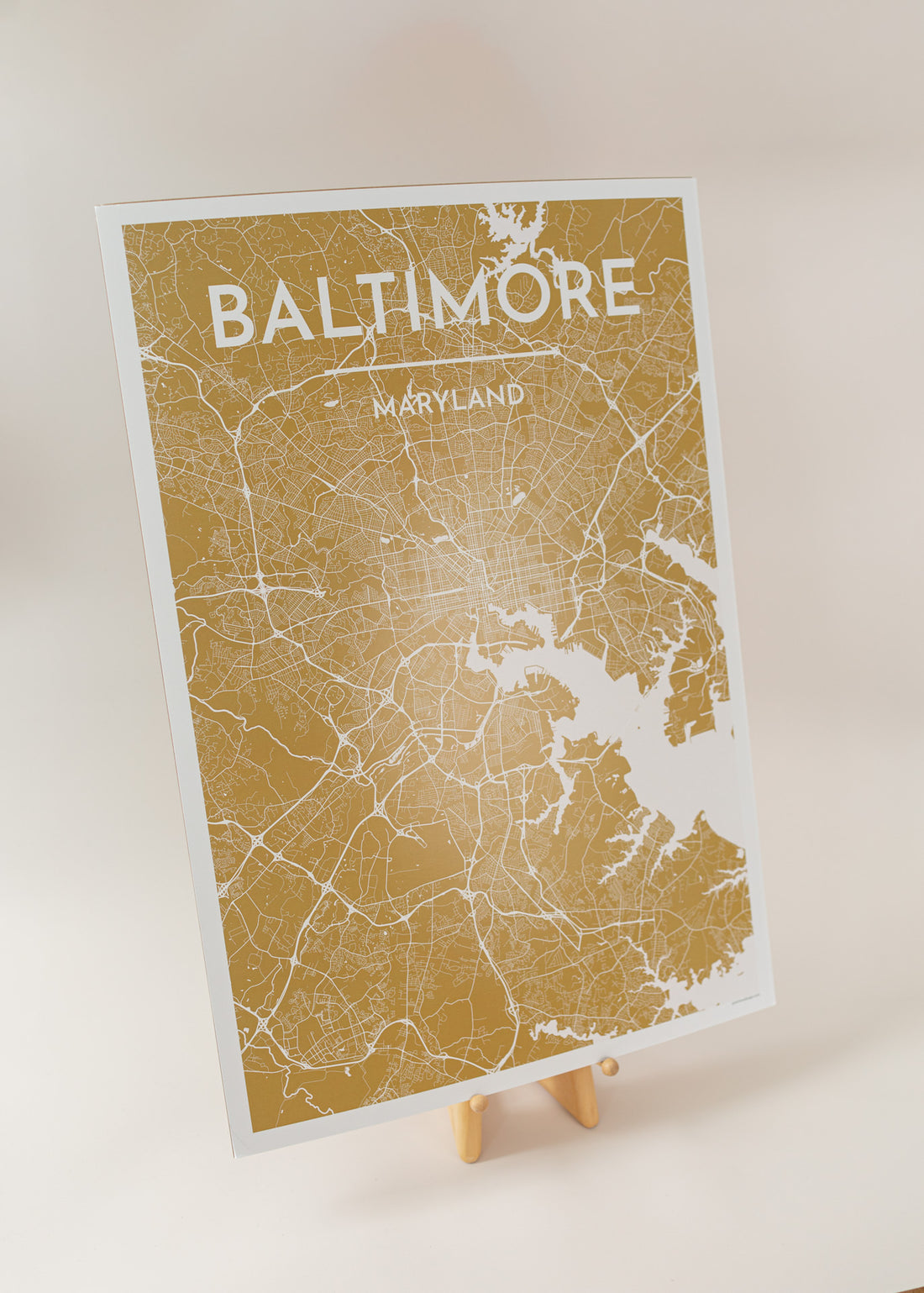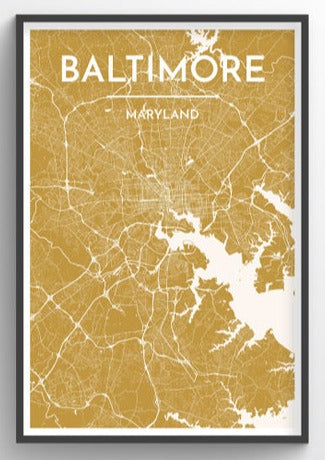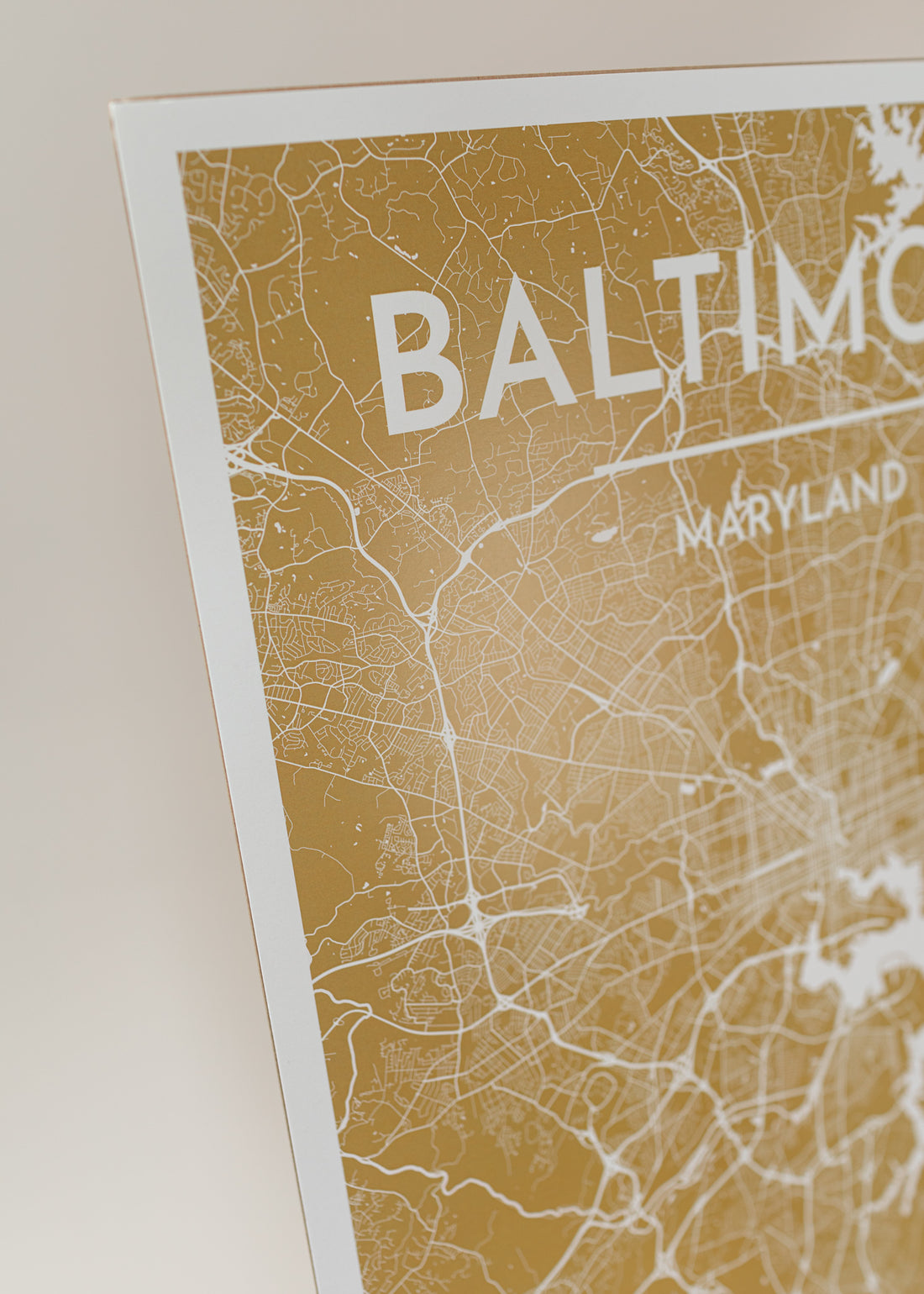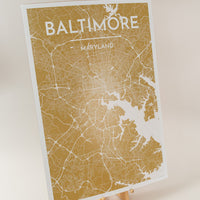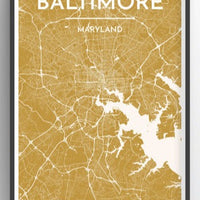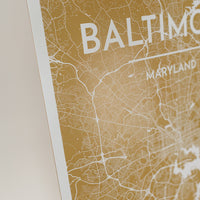 Baltimore Map Print in Golden Yellow
Designed with the help of architects and urban planners using industry-standard tools and GIS mapping data, this art map of Baltimore is detailed and beautiful. Show of your love for Charm City with this cheerful print.
12 x 18
Print Only
Printed in Canada
Your order can be picked up for FREE at our store. Orders placed during store hours are ready the same day. Select Local Pickup at checkout.
$9.99 Flat Rate Shipping. Orders ship within 48 hours via our carriers; UPS or USPS. Shipping can take between 2 - 7 days depending on where you are located. Please note that oversized items or heavy shipments will have a higher shipping fee. 
We accept returns on full priced items within 10 days of purchase. Online orders may be returned in-Store or by mail. There are a few exemptions to returns such as sale items, personal care goods and gift cards. If you have questions, please see the full policy here.