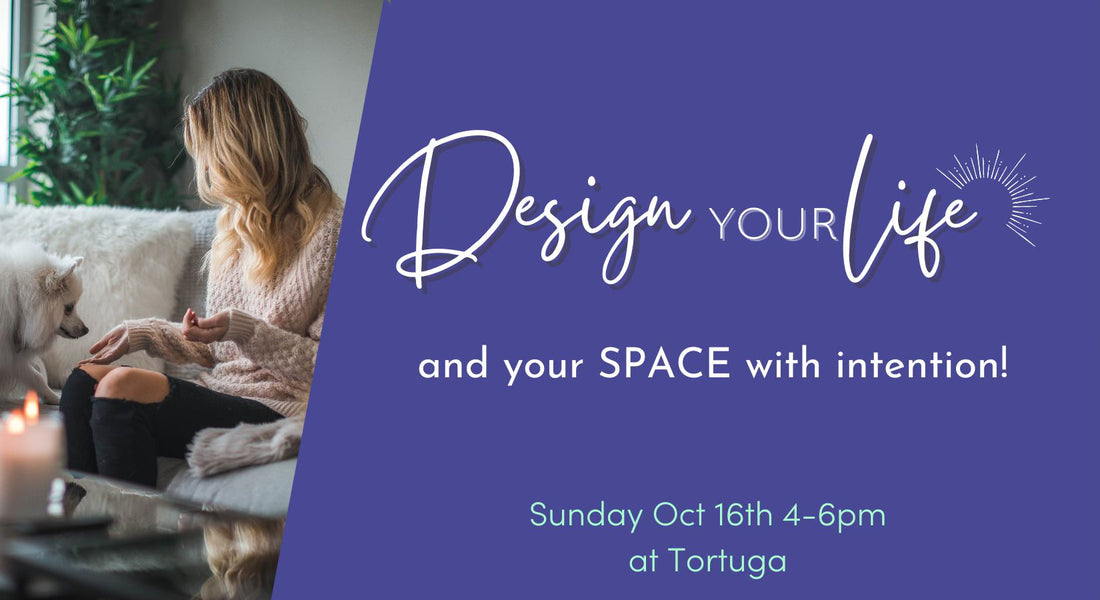 Design Your Life - and Your Space - with Intention!
A workshop to dream about what matters most & learn how to design you life & your space in a way that supports your goals & intentions.
Sunday, October 16th : 4p - 6p

We are so excited to welcome Gina Casbarro, a Life Coach and Feng Shui expert living her life with intention and purpose. Following her Spark and inspiring others to do the same!
In order to bring your goals and intentions to life, you first have to ask yourself...
What really matters to you?
In this transformational workshop, you'll have the space to do just that!
Join us for an experience that will help you clarify your intentions for the rest of the year and discover how to design your life - and your environment - in a way that infuses more joy, alignment, inspiration and ease.
We'll explore simple mindset, energy and feng shui tools you can begin practicing immediately that will help you close out this year with more energy and intention.
We can't wait to hear all about what you want to create.
WHAT TO EXPECT:

4:00 - 5:30pm Seated workshop with guided meditations, visualizations and reflection
5:30 - 6:00pm Private VIP shop to support all your intentional design needs
Please let us know ASAP if you won't attend, so we can fill your spot. Cancellations within 7 days of the workshop or no shows will not be eligible for a refund.